Have you ever wondered the best way to hack a wifi?
Hacking wifi network is now unbelievably easy, it's simple to take action with few clisk and yes it only takes like 5 minutes of energy. Few years ago you'd to work with command line tools plus an unix operating system to hack any wireless password. It would take any where from at some point to a month to compromise password - depending on the complexity with the password.
How can I protect my wireless network from hackers?
There isn't strategy to protect oneself 100% however, this can be achieved tool -
Hack Wifi
and pay attention to whether it can crack your wireless network.
Hack wifi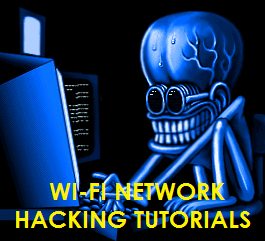 Wifi Hack
-
Wifihackpassword.com
I must say I'm impressed using this kind of hacking tool, it can be amazing it functions on all windows systems and it can be like plug and play! You have to download it (it is free software), open it (no installation - 100% portable) and judge the wireless network you want to hack, this takes like 5-30 minutes with respect to the encryption and complexity of password. It is amazing that it could hack any wireless network encryption - WPA/WPA2/WEP/WPA-PSK and stuff like that!
Hacking with linux
You could also use linux to break into any wireless network, this could require few tools that I'm not planning to mention here - you can run Wifi Hack - on linux also - using wine! All the features work like on windows and hacking now is easier than ever.
Sniffing
You make use of Wi-Fi stumblers to detect nearby networks and their information, for example the connection speed, security type and media access control address.Sniffers can capture packets to record what users are doing around the access point - using sniffers it is possible to capture any information sent within the network - also the passwords.
Hacking Wifi using Mac
Right now, I don't know any programs used for hacking that work well on mac. Although it is possible to download virtualbox or vmware player and run windows applications there - it works perfectly! You won't lose any speed when cracking the password and you can crack all of the wireless network you would like with only few clicks of the mouse - simple as that - no need for some premium or high costing programs that don't work - Wifi Hack Password is a open source software (you will get the source when contacting their support).
Who can hack your wifi?
You could imagine the only real people capable of snooping on the Internet activity are government intelligence agents or simply a talented teenage hacker holed up in their parents' basement. But some simple software lets just about anybody sitting beside you at the local restaurant watch you see the Web and also assume your identity online.
"Like it or otherwise, we are today living in a cyberpunk novel," said Darren Putcher, a systems administrator to have an aerospace company in Richmond, Calif., and also the host of Hak5, videos podcast about computer hacking and security. "When people find out how trivial and straightforward it can be to view and in many cases modify that which you do online, they are shocked."
Until recently, only determined and knowledgeable hackers with fancy tools and several time on their hands could spy whilst you used your laptop or smartphone at Wi-Fi hot spots. But a no cost program called Firesheep, released in October, makes it simple to view any alternative users of your unsecured Wi-Fi network are doing then sign on as them in the sites they visited.
Sources:
http://wifihackpassword.com